Industry 4.0
+ A customer-oriented innovation dynamics 4.0
+ Research & Development
+ DOGA joins the "French Fab" movement
A CUSTOMER-ORIENTED INNOVATION DYNAMIC 4.0
We believe industrial competitiveness is based on performance and dynamic production processes, optimization of workstation ergonomics while developing tools and production systems connectivity. These themes are major axes of the Industry 4.0 movement.
Since 1946, DOGA has been constantly focused on innovation by marketing technological, modern, ergonomic tools. In recent years we have gone further by offering complete solutions to meet our industrial customers' needs.
Our teams combine new technology potential with their know-how, expertise and ingenuity, to offer solutions that are definitely "Industry 4.0" oriented.

We want to continue this commitment and invest accordingly to proactively support your technological transformations and changes. This is one of the challenges we want to tackle with you.
RESEARCH & DEVELOPMENT
Our ambition is to design technological solutions that bring immediate, tangible added value.
Our goal is to give you the means to accelerate incorporating Industry 4.0 in your business in order to help you face your challenges.
DOGA designs and develops innovative products that are easy and quick to integrate and use. The technology utilized in our products must be at your service and allow easy setup and implementation.
Our lines of development
Four main lines of development have been determined:
4 features available to the user
Traceability
Ergonomics
Productivity
No defect
Productivity
We design tools and solutions that optimize the flexibility and efficiency of your industrial processes, in order to contribute to improving your productivity. Automation technologies are one of the levers used by DOGA to automate some basic tasks.

No defect
We design systems to ensure the quality of your production at all stages of your process. We develop keying, counting, monitoring and control systems that aim to detect and prevent human errors and have a non-conformities processing capability to limit scrap.

Ergonomics
We create products that are easy to configure and implement and that improve comfort, guidance and user safety. Whether light, robust, manageable, adjustable or mobile, depending on the need, our equipment is designed to facilitate your operators' work by limiting or removing hardship.

Traceability
We market connected products that can collect and retrieve data. This embedded intelligence allows you to obtain real-time or a posteriori analyses on the performance of your production processes and provide quality evidence on the operations performed.
BS-5C: a smart bit box
This innovative bit box ensures the fit between the bit and the tightening program. It can be used in two ways: it either tells the operator which bit to use to perform the assembly operation, or it selects the tightening program associated with this bit when the operator takes a tightening bit.
Its self-learning configuration does not require machining or factory setting like most bit boxes on the market. Keying is assured in an absolute way by color recognition.
DOGA JOINS THE FRENCH FAB MOVEMENT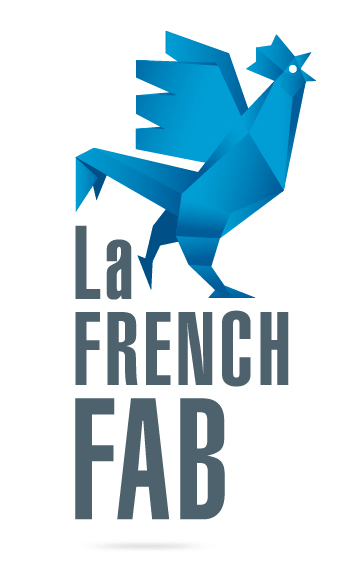 «French Fab embodies the remaking of French industry. An innovative industry, exporting, open to progress brought by digital systems, new technologies and green economy».
(Quotes from the French Fab manifesto)
We believe in the future of our French manufacturing, our attractiveness and our ability to reinvent ourselves. It is therefore natural for us to join this group of companies with strong potential, which, like DOGA, promotes values of excellence, creativity and French know-how.
By becoming part of this network, we affirm our position as a company open to the world and in actual practice committed to the future of the "Made in France" industry.
DOGA's top priorities:
Innovation as a lever to develop our activities
Modernizing our production means and business patterns, particularly through digital technology
Adapting work organization to new practices and training in new skills
Ecological and environmental performance of our production methods and products
Developing our capacity to export and internationalize in order to enter world markets