Training
Together, we can grow your skills and improve your business's performances
Subject to deep changes and intense quality and profitability pressures, the reliability of your equipment is essential. Your performance depends on your capability of using the potential of your equipment to the maximum.
Training has a determining influence on your adaptation to the changing industrial market.
DOGA proposes technical or practical training  to use your machines and equipment to their utmost or to know how to maintain them.
Who are courses for?
Our customized training  courses are adapted to your activities, your experience and your constraints.
Profiles:
⦁   Experienced engineers and managers
⦁   Maintenance technicians
⦁   Mechanics
⦁   Supervisors
⦁   Operators
⦁   Buyers
⦁   New arrivals in industry
From initiation to the most advanced levels, these courses combine theoretical knowledge and operational control of products and solutions.
Training courses adapted to your needs
« Tell me and I will forget, teach me and I may remember, involve me and I learn» Benjamin Franklin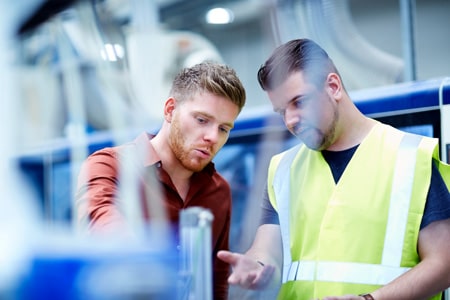 We support your growth and help to keep your skills at the top level, using original, applied training solutions directly relevant to the reality you are confronted with. 
Our trainings are designed to teach fundamental, theoretical and practical knowledge of process instrumentation, industrial application techniques, control, servicing and maintenance of equipment with a specific focus on good practises.   
Practical learning is made easier by demonstrations that may vary depending on the course location and the operating conditions.
We offer bespoke courses adapted to your applications and the specifics of your equipment:
⦁    Increase skills and expertise levels.
⦁    Acquire specialist know-how.
⦁    Control your production, checking or inspection operations.
⦁    Analyse your production processes or any encountered failures.
⦁    Be advised on your work methods.
⦁    Have an external view of your activity.
Our expert instructors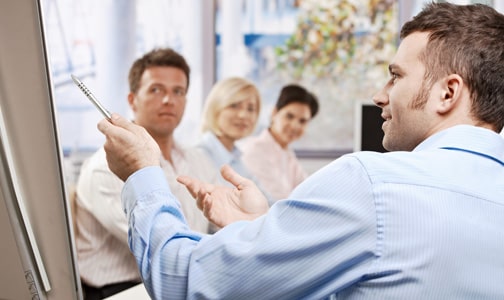 Our instructors will offer you all our expertise, our experience and our know-how.
Our teaching teams are composed of qualified instructors who are experienced in the selection, installation and maintenance of our products.
They are specialised in your sector of activity and profit from years of experience acquired from the close links they have with our customers. These sustained exchanges have allowed us to acquire an in-depth and unique understanding  of the processes and challenges that are specific to each main industrial issue.