Customer care
A personalized follow-up
Because the performance you are looking for rests on both the technicality of our solutions and the added value of our services, DOGA particularly values establishing a trustful relationship with you. We do everything possible for you to have quality exchanges with each one of your interlocutors.
SALES MANAGEMENT

 
Best point of entry for all your requests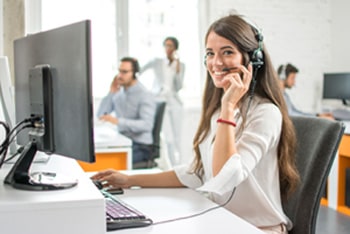 Your dedicated sales assistant is present at each stage of the sale and is your chosen interlocutor:
⦁    your history
⦁    your offers
⦁    your orders and deliveries in progress 
He/she is able to react quickly to all your requests in order to define pricing, availability or to indicate to you the follow-up stages of your order.
Your sales assistant accompanies you through all the stages and simplifies them, from recording your order to delivery through invoicing.
Working in close cooperation with all teams, he/she will know how to provide you with the information you need or how to put you in contact with the most suitable specialized technical expert.
Scope of customer service intervention
Your sales assistant, in charge of the entire administrative part, deals in real terms with the following tasks:
1  Before 

⦁    Responding to your requests for information and documentation.
⦁    Handling availability, price and delivery date requests.
⦁    Connecting with our technical teams.
⦁    Drafting price quotations.

2  During 

⦁    Handling your orders fast and directly.
⦁    Following-up and confirming each piece of information (quantity, price, delivery dates).
⦁    Specific treatment (planning of delivery date, modification of address for delivery, partial delivery request).

3  After 

⦁    Managing questions with regard to invoicing and credit memos.
⦁    Treating returns and non-conformities.
⦁    Listening to your proposals for improvement.
Reactivity

Your orders received before 3pm are treated within the day*. 

*except specific cases.

Personal support

An office-based sales assistant is devoted to managing your account.

Simplicity

Easily obtain answers to your questions by contacting a single interlocutor who centralizes your requests.

Reliability

Your customer service is ISO 9001 certified according to new 2015 standards and guarantees the confidentiality of your information.
Contact your dedicated sales assistant
Find your sales assistant's email and telephone in your personal space.
ENGINEER SALES FOLLOW-UP

 
Technique comes to you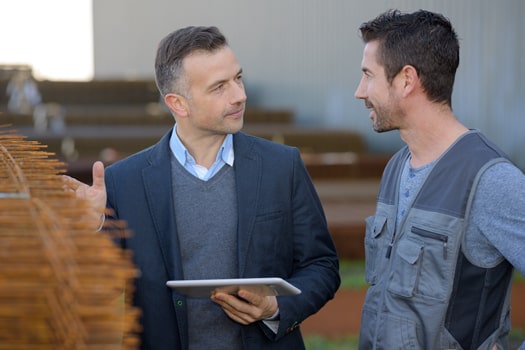 Your technical sales representative is here to understand your problems, advise you and present DOGA solutions. He is in charge of the technical-commercial relations among our companies.
Thanks to his quality communication and technical knowledge, your dedicated technical sales representative will be able to recommend the best solutions to solve your problems.
This dialogue will bring an external opinion that will help you reconsider your processes and installations in order to optimize your productivity.
Your Technical Sales Representative's scope of intervention
Your dedicated representative is by your side to provide you with the following expertise:
⦁    Compilation of your needs
⦁    Identification of solutions
⦁    Technical advice
⦁    Information on innovations and evolution of products
⦁    Proposal for comprehensive solutions
⦁    Testing and demonstration of products
⦁    Drafting price quotations
⦁    Follow-up of your installations and start up
Proximity

Your technical sales representative comes to you.

Implication

A single interlocutor is devoted to your sphere of activity.

Technicality

We are specialized in your line of business.

Attention

Our teams are led a strong "customer first"culture. 

Advice

You can benefit from our great theoretical knowledge and practical experience.

Reactivity

Your technical sales representative answers you within 24 hours.
Contact your dedicated technical sales representative
According to your need, you have the choice among 4 dedicated interlocutors. Each one is specialized in their field of expertise: ASSEMBLY TECHNOLOGY, MACHINING, WELDING OR BOLTING AND HYDRAULIC EQUIPMENT. 
Find your technical sales representative's email and telephone in your personal space.
PRODUCT SUPPORT

 
A qualified advisor on one or more lines of products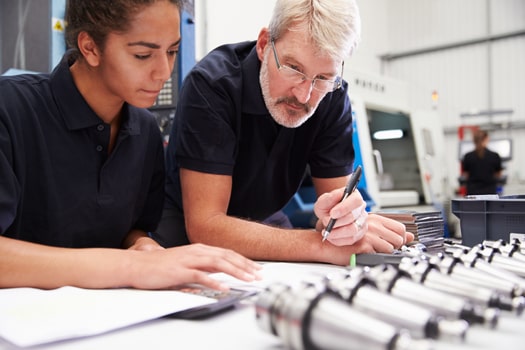 Our technical advisors entirely manage one or more lines of products and are specialized in spheres of activities. True product/solution specialists, they contribute to innovating, developing and improving their lines of products. In phase with market trends, they anticipate and can answer your requirements for quality, performance and productivity. These product experts are here to bring you detailed support and to seek with you solutions adapted to your needs. 
Technical advisors' scope of intervention
Our technical advisors assist you in advancing your projects:
⦁   Thorough examination of your constraints and requirements
⦁   Proposal of customized products
⦁   Follow-up of your complex installations
Contact a technical advisor
Your sales assistant or your technical sales representative connects you with the specialized technical advisor.  
CUSTOMER SPACE

 
Gain autonomy
Easily find all this information 24h/7 by logging on to your compagny account.